Here's an interesting graph that demonstrates how the local housing market 'wakes up' earlier in the year than is customarily assumed. Note how the blue line (listings) remains flat during the first quarter of the year, while the yellow and red lines (under contracts and solds) rise.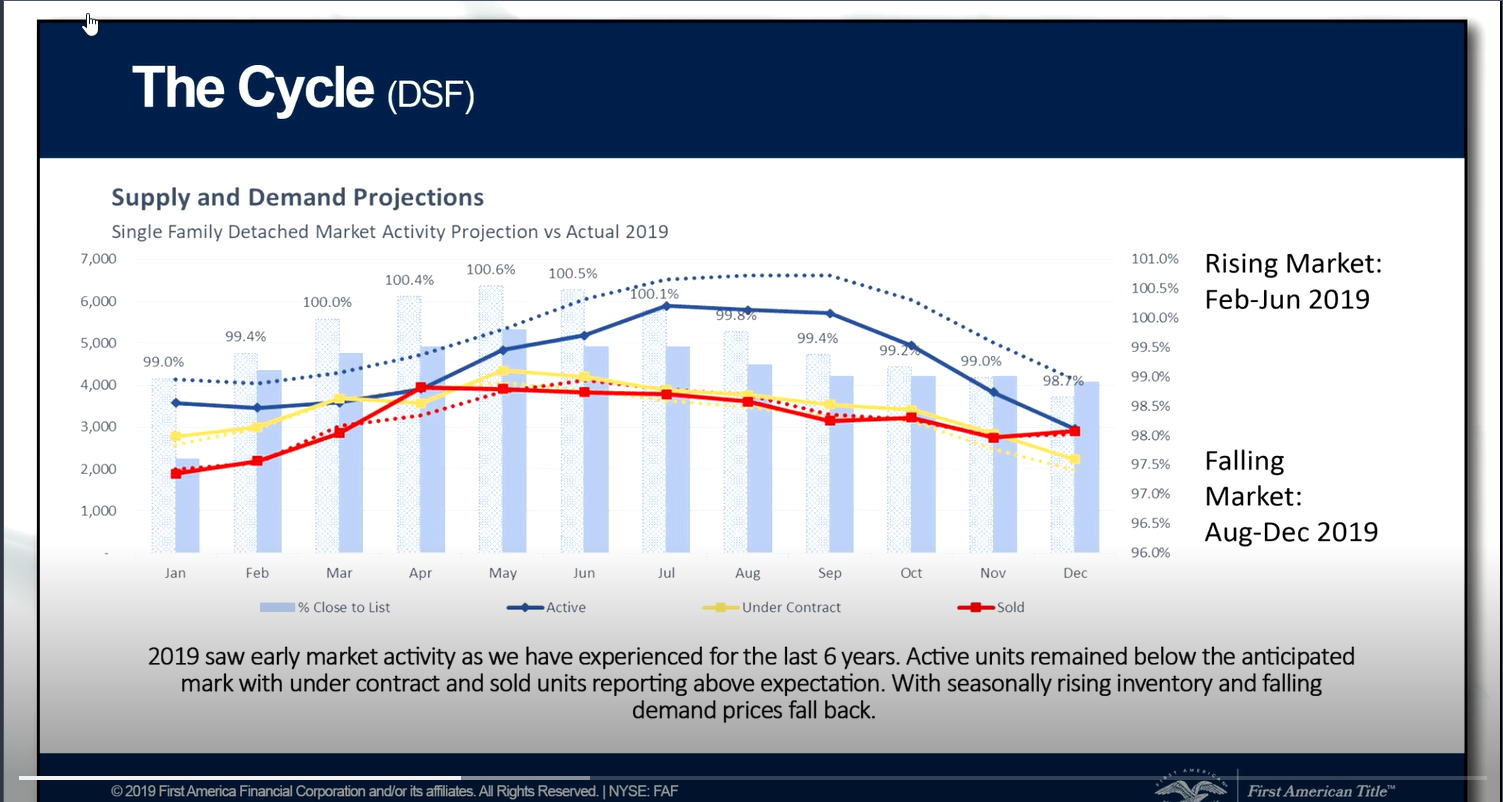 With supply relatively low and demand on the upswing, this is when sellers have the advantage. Later in the year, June-Oct, the supply of homes is up (even higher than the yellow & red lines), suggesting that buyers have the advantage. The takeaway? Selling a home successfully always depends on correct pricing relative to the local market, but timing can be important: sellers have a slight advantage early in the year, while buyers have a slight advantage in late summer-early fall.
To see how different property price ranges in the foothills are performing in today's market, call or email us to get a copy of our monthly Market Segment Report.
Stories From The Trenches
We listed a home that the sellers had completely remodeled at what we and the sellers felt was an appropriate price. We quickly received an offer at 99% of asking from an eager buyer. Soon after going under contract, the buyer presented us with an appraisal at a value lower than the contract price and the buyer asked the seller to reduce the contract price to the appraised value. We discovered the appraisal hadn't been ordered by the lender, so we found it suspicious. The seller refused the buyer's request, feeling that other buyers would make offers if he had to put the home on the market again.
The buyer withdrew his request to reduce the price, but we monitored the progress of the transaction closely due to the appraisal fiasco. He subsequently defaulted on the contract and forfeited his earnest money. We put the property back on the market, quickly sold it to an all-cash buyer and closed a couple weeks later.
Our decades of experience give us a sixth-sense about transactions that are headed south. We respond quickly and vigorously to suspicious warning signs that suggest other parties aren't acting in good faith.


Selling Your Home?
Get your home's value - our custom reports include accurate and up to date information.
Get Home Value