Colorado's Wildfire Preparedness Plan
The state's Wildfire Preparedness Plan, released Thursday, notes that even as 2021 is shaping up to repeat the chaos of last year, agencies are collaborating more and have better support.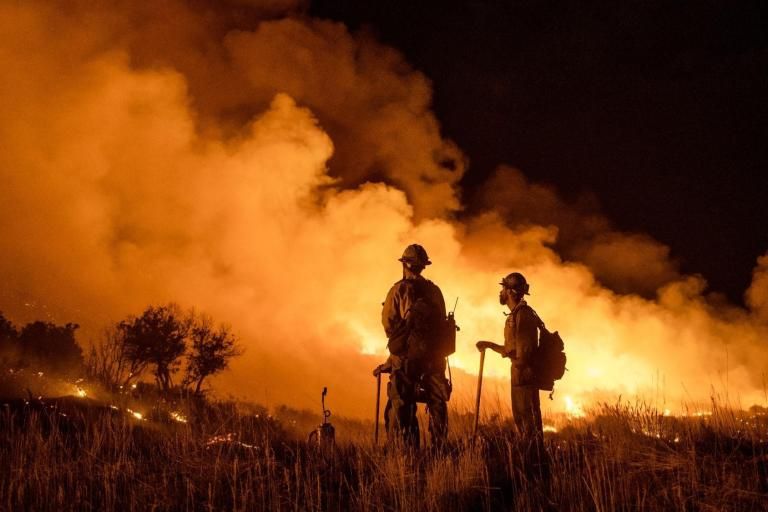 Colorado wildfire experts are warning that conditions are setting up for wildfires as bad as last year, when the three largest forest fires on record burned for months. But this time, they think the state may be better prepared.
Millions of dollars, multiple aircraft and coordinated partnerships between local, state and federal agencies are all teed up to allow firefighters to make aggressive initial attacks on potentially devastating wildfires before they rage out of control.
"I've never seen more of a state of readiness than we have today," Stan Hilkey, executive director of the Colorado Department of Public Safety, said Thursday at a news conference where the state released its 2021 Wildfire Preparedness Plan.
Mike Morgan, director of the state Division of Fire Prevention and Control, briefs news reporters on Colorado's 2021 Wildfire Preparedness Plan on April 8, 2021 at the Aero Colorado facility at Centennial Airport in Arapahoe County. (Andy Colwell, Special to The Colorado Sun)
This year, state fire managers are focused on making sure resources are in the right places at the right time to quickly respond to fires in high-risk areas. They know a fast response works in preventing major disasters based on how the Elephant Butte and Chatridge 2 fires, close to homes in Jefferson and Douglas counties, were kept in check last summer.
"We're trying to provide more resources to the local fire chiefs and the local sheriffs to keep fires from getting large," Mike Morgan, director of the state Division of Fire Prevention and Control, said at the news conference. "We spend a little bit more money today, but we don't have as many long-duration events as a result of that."
A total of 6,761 wildfires burned more than 744,120 acres in Colorado last year. Three fires alone — also the three largest fires in recorded state history — burned the majority of the acreage: Cameron Peak, at 208,913; East Troublesome, at 193,812, and Pine Gulch, at 139,007. Hundreds of homes burned and two people died.
Conditions are looking just as bad as last year as a persistent drought will likely continue and forecasts for the next three months anticipate more warm, dry weather. But better coordination and more dedicated resources may make the difference.
Gov. Jared Polis signed one bill last month increasing available money for firefighting aircraft, and another to purchase a specialized Firehawk helicopter, though it won't be in the state's fleet until mid-2022.
The focus isn't just on responding to fires; it's also on preventing them. The Colorado State Forest Service recently received an extra $6 million as a result of Senate Bill 54 to help fund prevention work. And a bill in the statehouse proposes collecting a fee from insurance premiums to fund an estimated $7 million in natural disaster prevention work, including wildfires.
Drought has left Colorado with slightly below average snowpack, and recent studies show the "water tower of the West" is now melting earlier in the year. Some experts are describing these conditions as "megadrought," since there hasn't been much reprieve for roughly 20 years. The same time period has seen 20 of the state's largest recorded wildfires.
"We're having fire years, not fire seasons anymore," Morgan said.
The impact of massive wildfires extends beyond the land they burn. Smoke plumes can drift hundreds or thousands of miles and aggravate people's lungs. Debris and ash can pollute crucial water sources for millions of people. Evacuations and road closures can stunt local economies for weeks.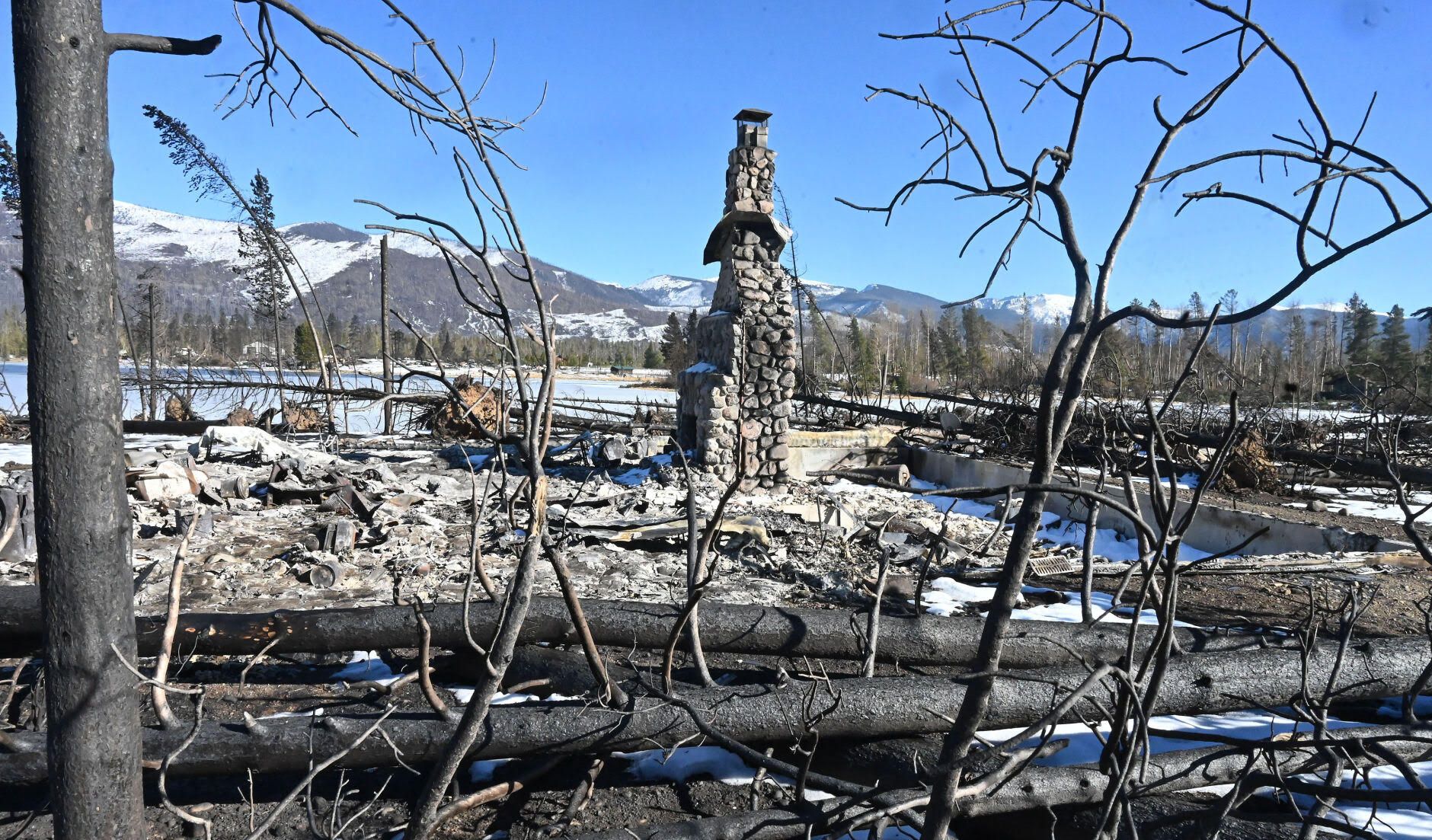 A stone chimney and some rubble is all that's left of a home in the Sun Valley subdivision near Grand Lake, Colorado on Sunday, Nov. 1, 2020. The East Troublesome fire was substantially slowed down last week after quickly becoming on of the largest wildfires in Colorado history overnight. (Pool photo by Jerilee Bennett, The Denver Gazette)
More than half of the state's population now lives in the wildland-urban interface, where development and wildfire-prone lands intersect. That includes Evergreen and Conifer, which are considered two of the nation's highest risk areas for a devastating fire. And most wildfires are human-caused — 87% nationwide — whether from a carelessly tossed cigarette butt, a stray welding spark or heat from a car's catalytic converter.
Fire management officials will do what they can to minimize the damage from an inferno, but they also need everyday people to help prevent fires in the first place.
"A seemingly minor act can cause great devastation in our state," Polis said Thursday, adding, "We have a shared responsibility to keep one another safe."
Are you Wildfire Ready? Ways to prepare . . .
~Colorado Sun
Selling Your Home?
Get your home's value - our custom reports include accurate and up to date information.
Get Home Value