EPRD Strategic Plan is Adopted
EPRD Strategic Plan is Adopted!
On October 26, 2023, the EPRD Board unanimously supported and adopted EPRD's Strategic Plan 2023. The new Strategic Plan provides a roadmap for EPRD to serve the community for the next 5+ years. It is the culmination of a year of planning, analysis, and listening to the community, with over 2,300 points of community engagement. Thank you for participating in this effort to #ELEVATEOURCOMMUNITY!
You Spoke… We Heard…
Based on your input, EPRD plans to:
TAKE CARE OF WHAT WE HAVE to address current maintenance needs at indoor and outdoor facilities;

REBUILD RECREATION to improve our parks and rework our rec centers; and

EXPAND FACILITIES & SERVICES to add new recreation opportunities to serve the whole community.
2023 Strategic Plan
View the 2023 Strategic Plan here.
Strategic Plan Fact Sheet
View the Strategic Plan Fact Sheet here.
Strategic Plan Highlights
The Strategic Plan is designed to be a roadmap for the future direction of EPRD, with enough specificity to identify priorities and enough flexibility to adapt to change. EPRD's Board of Directors developed Criteria to prioritize initiatives based on the Communitywide Survey results and other feedback, as well as considerations such as urgency, ease, capacity, and opportunities to partner with other entities. Here are some highlights:
580 RESPONSES TO THE COMMUNITYWIDE SURVEY

1,785 ADDITIONAL POINTS OF COMMUNITY ENGAGEMENT

57 PROJECTS IDENTIFIED AS PACKAGE 1 PRIORITIES with timeframes and cost estimates by theme

1/3 OF THE STRATEGIC PLAN IS DEDICATED TO PRIORITIZED INITIATIVES 13 of 36 pages
Review the 2023 Strategic Plan here.
Package 1 Spending Allocation by Theme and Timeframe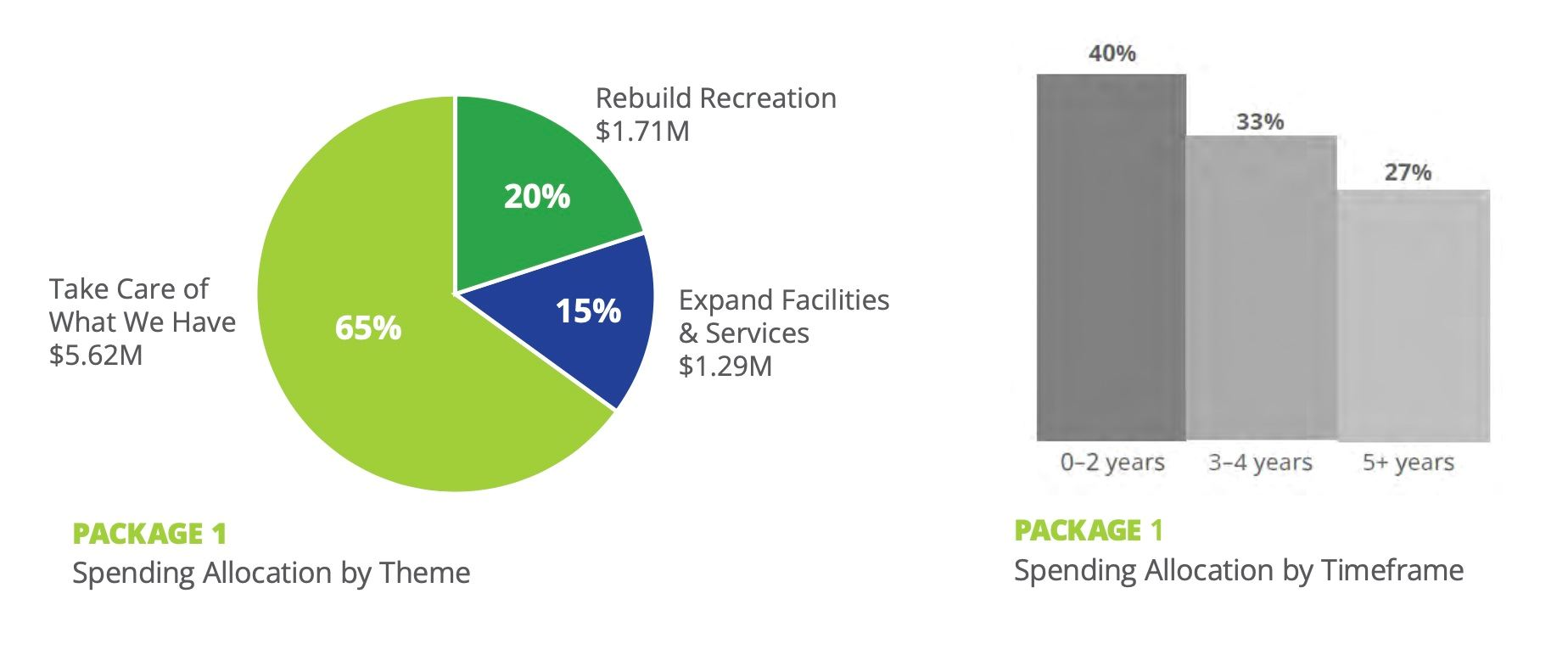 Package 1 Spending Allocation by Location
65% to TAKE CARE OF WHAT WE HAVE (maintenance at all facilities & parks across the District)

35% to REBUILD RECREATION AND EXPAND FACILITIES & SERVICES, comprised of

20% for Buchanan Park Improvements

8% for Marshdale Pickleball Improvements

7% for Land Acquisition and Community Opportunities
We encourage you to review the 2023 Strategic Plan.
Thank you for your valuable input to help EPRD #ELEVATEOURCOMMUNITY!
Package 1 List of Initiatives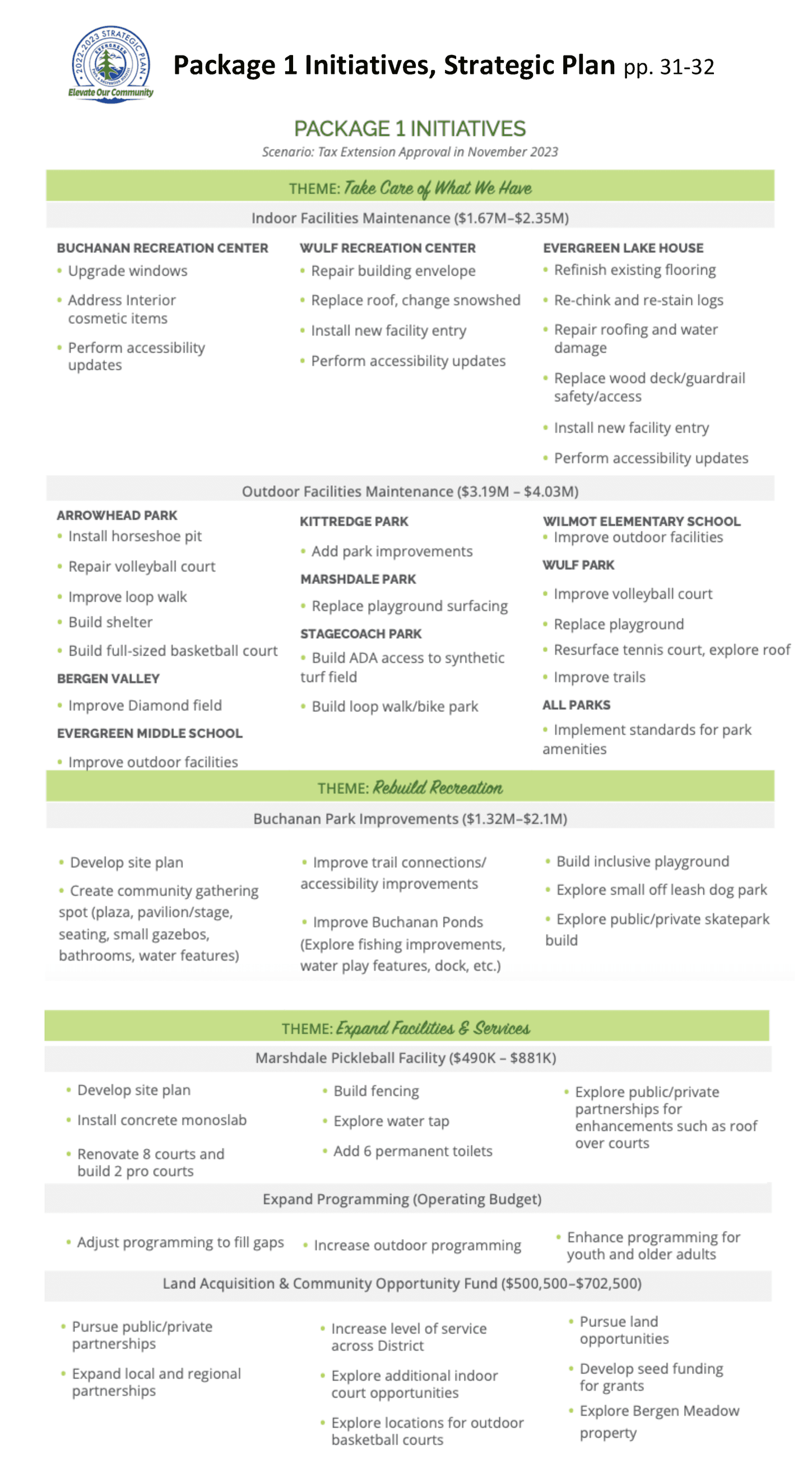 ~EvergreenRecreation.com
Selling Your Home?
Get your home's value - our custom reports include accurate and up to date information.
Get Home Value