Make Dad Feel Extra Special on Father's Day
Plan a family workout
There are so many different ways to celebrate your dad on Father's Day. Picking out the perfect Father's Day gift and writing a sweet message in his card may be a given, but it's also important to make sure that your dad's special day is full of activities that'll bring him even closer to the people he loves most: his kids. Really, if you were to ask him, quality time is the best gift you can give your dad, which is exactly why we've rounded up tons of fun things to do for Father's Day this year.
Before you dive into planning mode, figure out what kind of celebration your dad has in mind: Does he prefer a day jam-packed with activities or something more low-key? Then work your way down this list to find family-friendly ways to make his Father's Day as special as possible. From free activities that you can do from the comfort of your home (a backyard movie, game night and home-cooked brunch) to all-day plans that'll take you miles from home, you're guaranteed to find something that whole family will enjoy — dad, especially.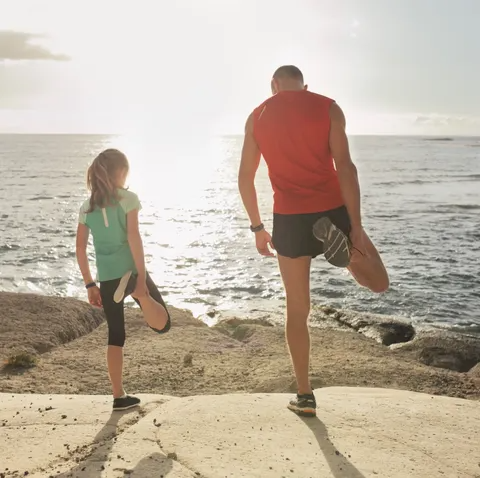 Even if you'd rather spend your Sunday lounging on the couch, Father's Day is a time to do whatever your dad loves most — even if it's working out. Skip the gym and hit the trails or jog along the water. Or if the weather isn't in your favor, let him choose an at-home workout that you can do right in your living room.
GET MOVING WITH THESE WORKOUTS
Take an online cooking class.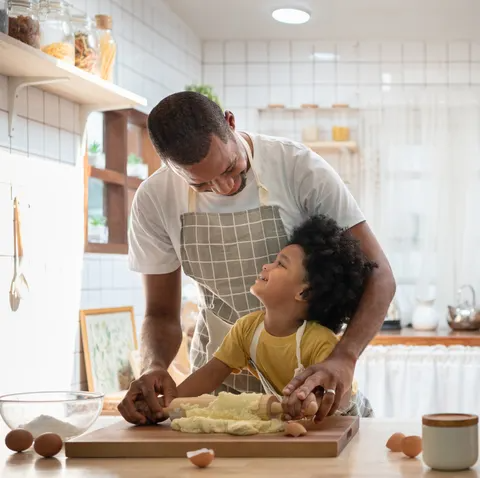 Since Father's Day falls on a Sunday, there may not be too many in-person cooking classes to attend. If you find that to be true, sign up for a virtual cooking class instead. Introduce your dad to some of the world's finest cuisines with one of airbnb's online experiences or stick with something more traditional, like an air fryer-focused class taught by Craftsy experts.
FIND THE BEST ONLINE COOKING CLASSES
Host a lawn game tournament

Bring the Olympic spirit to your backyard by organizing an afternoon event with cornhole, horseshoes, croquet and other lawn games. If your dad has a competitive side, keep score at each game and tally up the points at the end to name a winner.
Serve dad an all-star brunch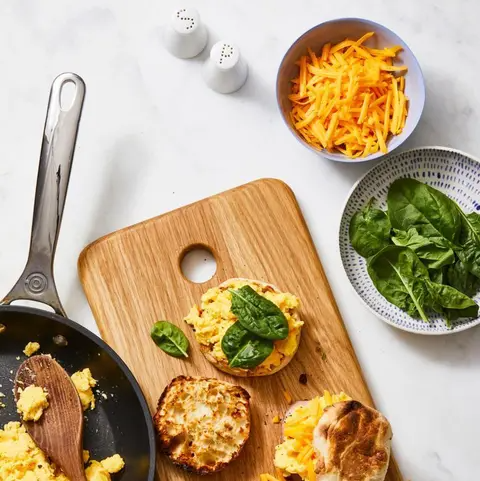 The best way to start off Father's Day? A table full of of dad's favorite brunch recipes, of course. Wow him with an all-star spread of waffles, eggs and fruit — and don't forget the coffee and OJ!
MAKE THESE FATHER'S DAY BRUNCH RECIPES
Have a family game night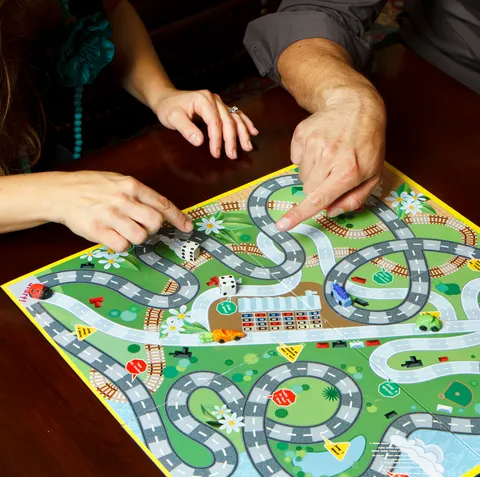 This year, let dad lean into his competitive side during a family game night by playing classics like Jenga, charades or Monopoly. If dad loves trivia and brain teasers, you can even host a family trivia night!
Host a wine tasting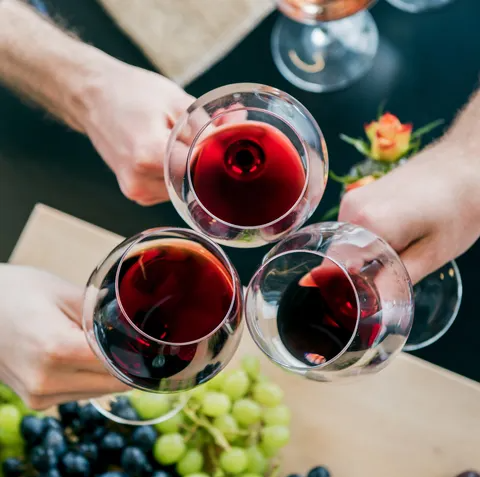 For all wine-loving dads, the ultimate treat on Father's Day is an at-home wine-tasting event. Complete a selection of the best wines with a beautiful spread of cheeses and grapes, along with a scorecard to keep track of all the wines he's tasting.
Craft together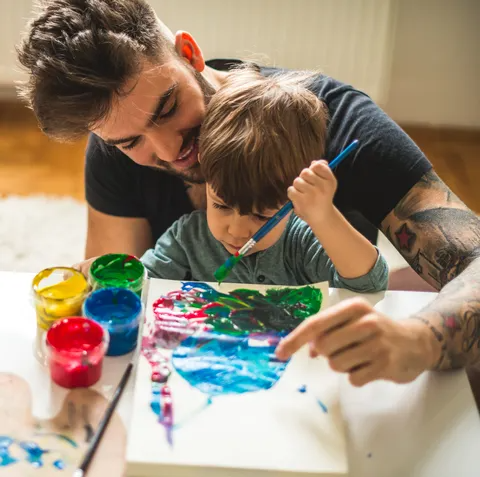 Encourage everyone in the family to get creative by making crafts fit for the holiday. While you can always go for something that'll double as a gift for dad, we're pretty sure he'd love to get his hands in the paint, too.
MAKE THESE FATHER'S DAY CRAFTS
Pack up a backyard picnic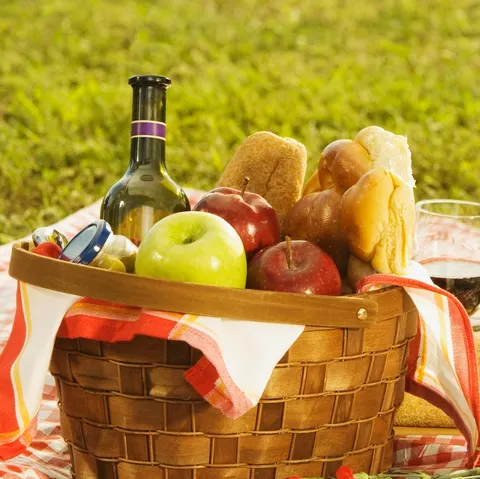 Here's an easy way to impress dad on his special day: Pack up some sandwiches, grab a blanket and then head out to your backyard for a family picnic. He'll definitely enjoy the sunshine and some fun backyard games, especially with all his favorite people around him.
Get out on the water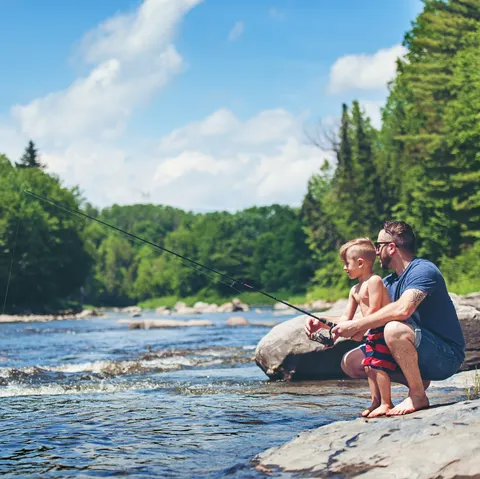 Rent a boat or jet ski for the day, so he can spend quality time on the water. For a budget-friendly option, grab his fishing poles and head out to a nearby lake or pond. Whatever you settle on, make sure the entire family remembers to apply a generous amount of sunscreen.
Fire up the grill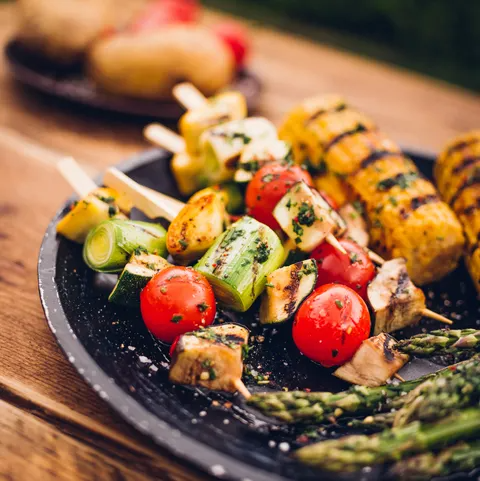 Father's Day is best celebrated with family and amazing food, so fire up the grill to make a delicious meal that everyone can enjoy. Take the opportunity to learn a thing or two from dad, or simply cheer him on as he serves plate after plate of juicy burgers, grilled veggies and more.
TRY THESE FATHER'S DAY RECIPES
Hit the golf course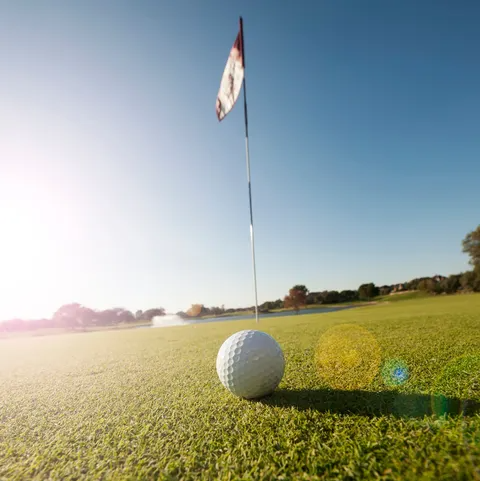 We're sure if you ask dad how he'd like to spend Father's Day, golf will most certainly be at the top of the list. Make his wish come true with tee time at his favorite golf course. Feel free to go the extra mile by organizing his gear ahead of time and arranging his transportation.
Go for a hike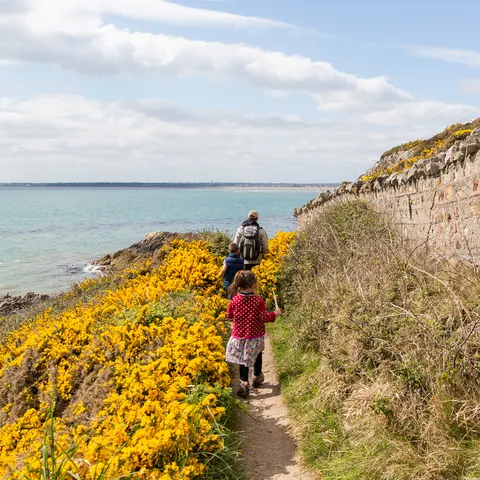 Enjoy the great outdoors as a family by hitting up your local hiking and biking trails or driving to the nearest National Park in your area. Let dad choose the path and be ready to take tons of family photos.
~GoodHousekeeping
Selling Your Home?
Get your home's value - our custom reports include accurate and up to date information.
Get Home Value